How much are editor fees and editing rates?
Editing costs only pennies per word.
Large documents cost less.
The fees are based on the type of document, its size and its speed of delivery.
Click here for your FIRM price quote with NO hidden fees! No obligation!

---


Professionally edited documents at a reasonable rate
See for yourself!
Unlike other online editing softwares or freelance editors, with Professional-Editing-Services.com you will actually receive a professionally edited document with a reasonable rate, speedy delivery and corporate Satisfaction Guarantee.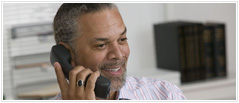 Click for a FREE sample of YOUR writing - delivered within 24 hours!

---
Do You Have More Editing Questions?
Professional-Editing-Services.com's professional worldwide editing services are the most competitive around.
Click here to email or phone us.

Remember that all editing comes with our Satisfaction Guarantee.




Call Us 24 hours / day
USA / Canada:
+1 (646)-201-9349
United Kingdom:
+44 (0) 190 254 4747
Australia:
+61 26 140 3372
New Zealand:
+64 4280 7467
Tollfree: 1-888-631-7120
FAX: 1-866-447-1384
E-mail Us