Worldwide Editing Testimonials
Clients from USA & Canada
"Thanks for a rich edit and great advice"
You did many improvements to my document. PLUS, you suggested that I add more references. This was great advice - I would rather do this now, rather than wait until it is published and wish I would have done it...
Excellent, J. Patterson - Miami, Florida - FL
"I am really impressed by your editing company."
Several literary publishers were interested in my manuscript. I tried out 3 companies for a free edited sample. You were the only company professionally editing AND returning it the very next day! I will surely recommend you to others.
Thanks, Linda Jones - Chicago, Illinois - IL



"I am VERY pleased with my dissertation editor."
She has really GOOD suggestions. I appreciate her help 100%! Can you please ensure that I can keep her for the rest of my dissertation?
Regards, Michael Kaplan - Ontario, Canada
"I have found my editors notes very useful."
Thank you for your professional critique of my book as well as fulfilling my request for a query letter. Thank you for your services.
Best Regards, Diane Lyndham - New York, New York - NY
"Hello! The editing sample you sent looks excellent."
It gives me a great idea as to what you can do. My order is coming soon!
Looking forward to your professional editing services.
Many thanks, Linn Hallman - Seattle, Washington - WA
Dissertation Editing Clients from the UK, Australia, New Zealand, and Europe
"I am VERY satisfied. I really like the editing of my manuscript!"
Thanks for all the hard work with my dissertation. You have been so helpful! I like the changes and am satisfied with them! You will be mentioned in my dissertation for sure!
Christa Larsen - London, England, United Kingdom - UK
"Successfully published at last! You made the dissertation perfect!"
Thanks to both of you. I am sure we will work together again soon. I enjoyed getting your feedback within your edits and comments. Maybe it was our common Southern Hemisphere attitude! You made my dissertation what I needed it to be.
Regards, Steve Wilson - Sydney, Australia - OZ
"Reliable and a good price!"
We just want to state that your editing services are of high quality with a good price. Just what we needed!"
Sincerely, F. Bergmann - The European Publishing House
"The best experience so far with a professional editing company."
I will use your services AGAIN! You did a great job working through my dissertation manuscript. I'm impressed by the detailed recommendations I received. Thanks!
K. Meredith - Birmingham, England, United Kingdom - UK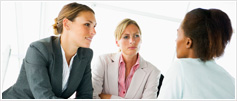 "Good job! This is the dissertation I want to read!"
Professional and fast services. It looks really good.
Sincerely, Grace Dissertationer - Wellington, New Zealand - NZ
"My dissertation looks much better. I LIKE your editing style very much!"
I was from the start under your magic. Thank you so much and I hope you may tolerate my broken English next time I order from you.
Sasha Kostnykov - Warsaw, Poland




Call Us 24 hours / day
USA / Canada:
+1 (646)-201-9349
United Kingdom:
+44 (0) 190 254 4747
Australia:
+61 26 140 3372
New Zealand:
+64 4280 7467
Tollfree: 1-888-631-7120
FAX: 1-866-447-1384
E-mail Us